Products
Manufacturing Test Modules (MTM)
Manufacturing Test Module (MTM) Series instrumentation from Acroname is the platform you need to free your production testers from the burdens of validation test equipment. Mix and match modules to create a complete tester within a fixture frame, eliminating benchtop and rack equipment - all without sacrificing the robustness and reusability you demand from your equipment. And when you are ready to scale your production line, MTM enables rapid replication of inexpensive testers that are repeatable. So mass-production testers behave the same way as the ramp station.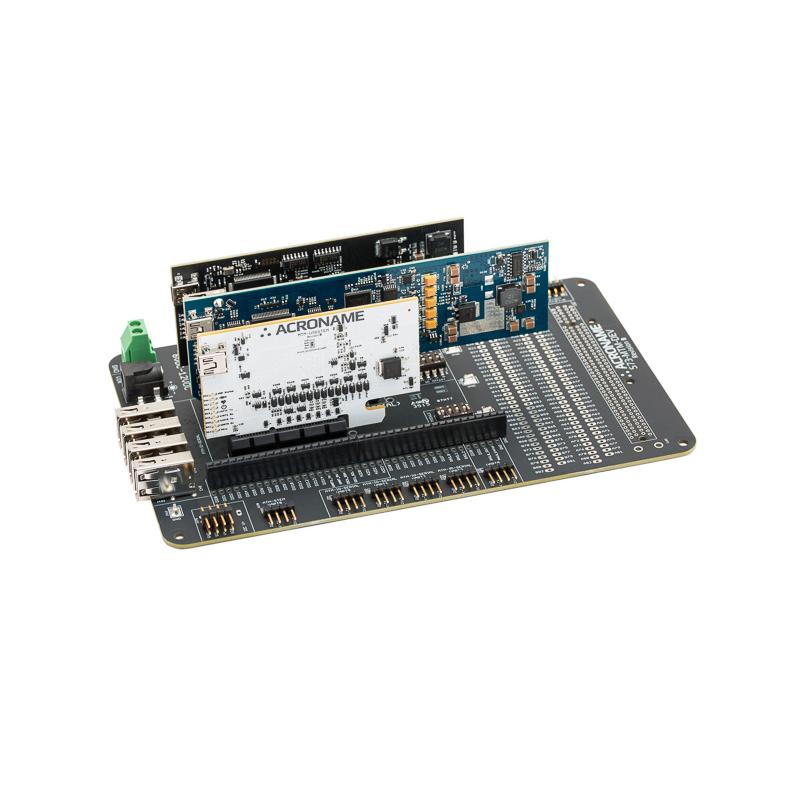 Get everything you need to evaluate MTM and develop your next functional test system with Acroname's MTM Evaluation Kit. The MTM Evaluation Kit includes: one MTM Development Board, one MTM USBStem Module, one MTM 1 Channel Power Module, one MTM IO Serial Module, one AC/DC 12V/5A power supply and one USB A to mini-B cable.

PRECISION ANALOG MEASUREMENTS: The MTM 16-Channel MTM-DAQ-2 Data Acquisition (DAQ) Module is engineered for precision measurements of analog voltages in manufacturing or R&D testing.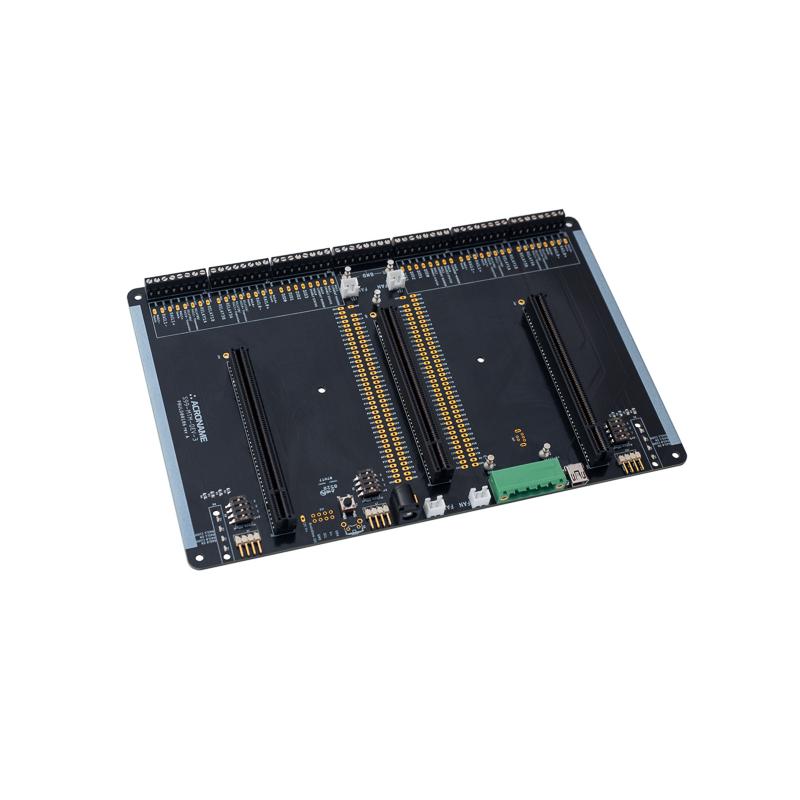 HIGH POWER. HIGH CURRENT. The MTM Power Development Board allows high power and high current connections to quickly deploy MTM testers.