Visualize all your Acroname hub activity at a glance
Download Other Versions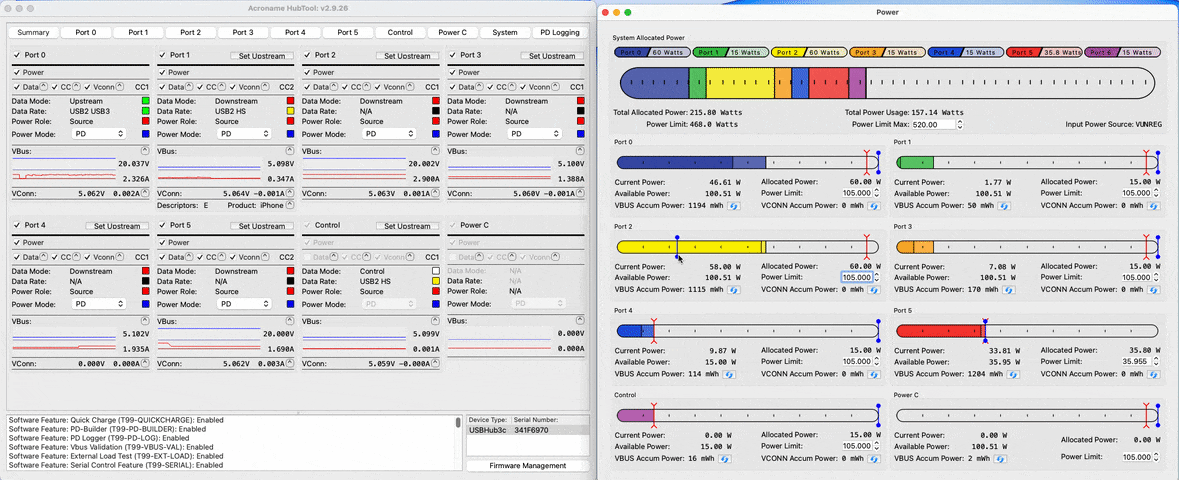 Hub Tool enables users to easily control programmable USB hubs through a graphical user interface (GUI). With its intuitive design and comprehensive features, Hub Tool simplifies the management of USB devices and enhances the user experience.
Features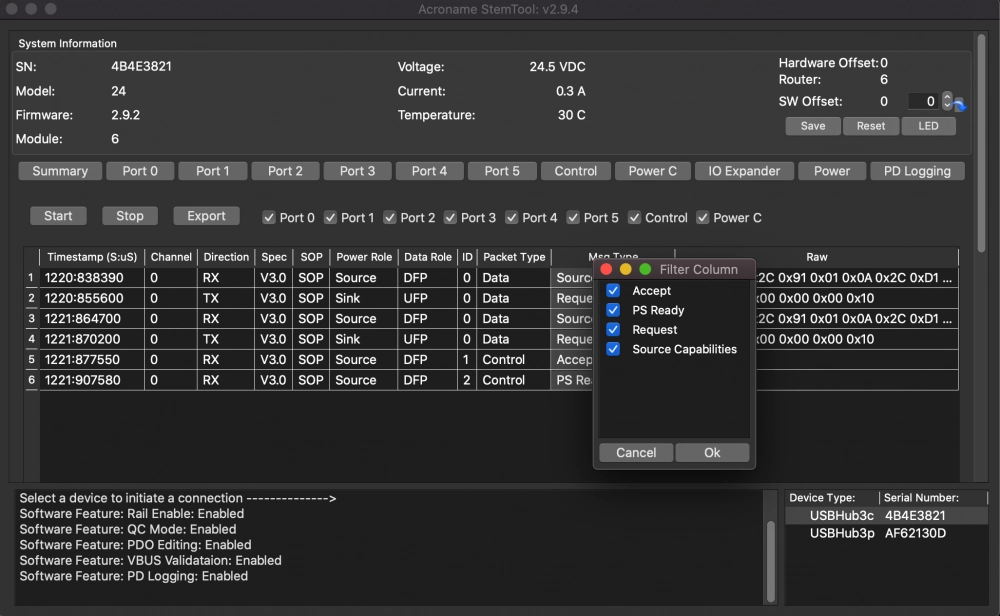 The Vbus Validation feature gives you complete power sourcing control ​​through its "Power Supply" mode. It lets you set a specific voltage and current limits just like a programmable power supply–turning your USBHub3c into a 6 port programmable power supply.
USBHub3c Quick Charge feature adds the ability to enable the Quick Charge (QC) version 2.0 and 3.0 port mode on one or more ports. Qualcomm® Quick Charge™ enables fast charging on supported devices.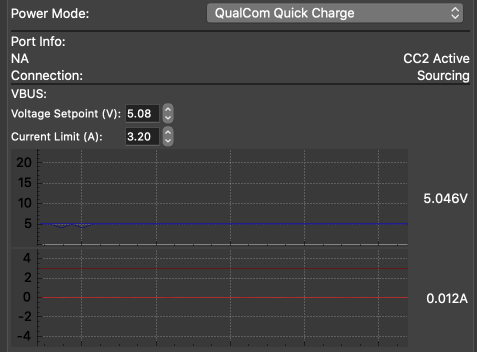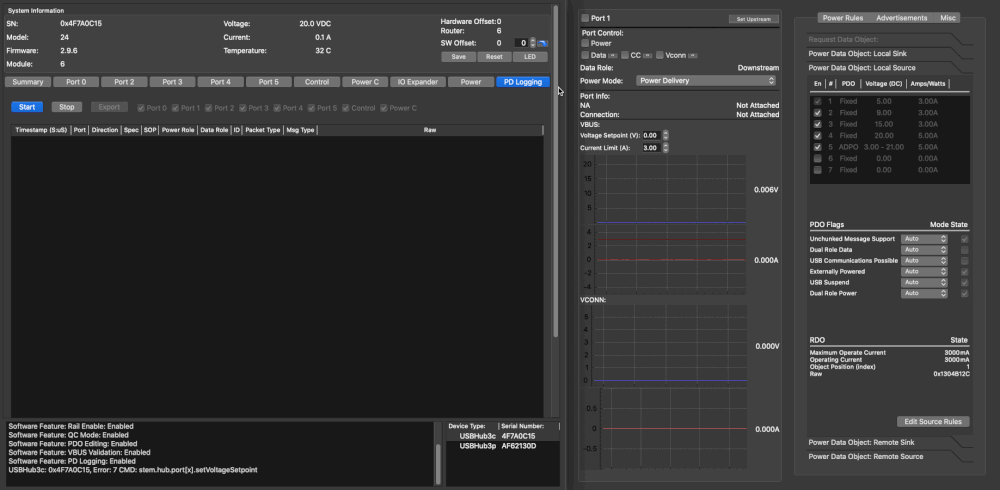 PD Logging is a useful feature that works with the USBHub3c and HubTool. It allows users to capture, log, and decode USB-PD communications on all USB-C ports of the hub. This feature records power delivery communication between the hub and any connected device, including power negotiations and timing, making it a powerful tool for monitoring and analysis.
PD Builder enables the ability to customize and edit the local Power Data Objects (PDO) presented by the USBHub3c. Where PD Logger provides you with all negotiations between the USBHub3c and the device under test, the PD Builder lets you exercise those unique power delivery specifications.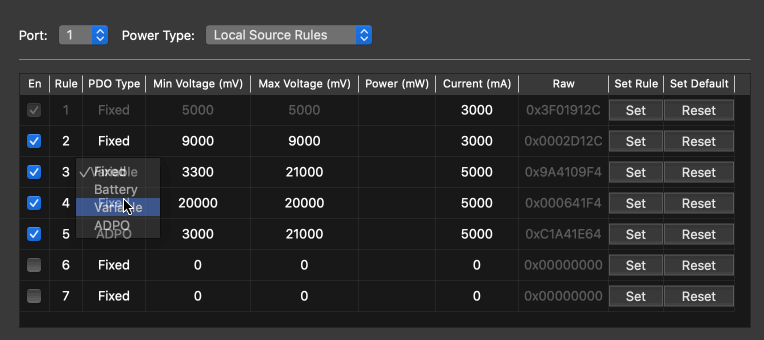 Video Tutorials
Enable and Disable Ports
Disable USB Data Lines
Control USB-C Cable Orientation (Cable Flip)
USB Power Delivery Source and Sink (USB-PD Dual Power Role)
USB-PD Power Role Swap