Products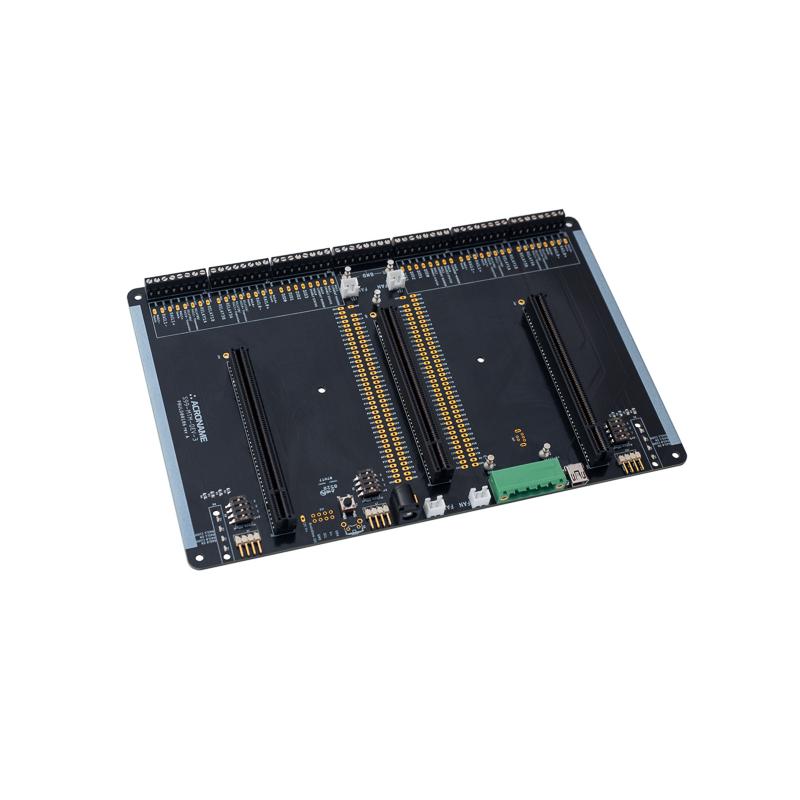 The MTM Power Development board is a breakout board for MTM systems which allows for high power and high current connections to be directly attached to MTM modules for quick deployment of MTM testers. This board is ideal for development of test systems using the MTM
Power Module
,
Relay Module
and
Load Module
. Any test system needing to source or sink more than 3A can be simplified with the MTM Power Development board. Board level testing of automotive, healthcare and consumer electronics can benefit from using the simple MTM Power Development board for manufacturing test and test development.
Ideal for precision analog measurements in manufacturing test, the MTM-DAQ-2 data acquisition (DAQ) module provides 16 channels of bi-polar differential inputs at 16-bit resolution with ranges as low as +/-64mV and as wide as +/-10.24V. Also included are two analog output (DAC) channels at 12-bit resolution with a range of +/-10.24V.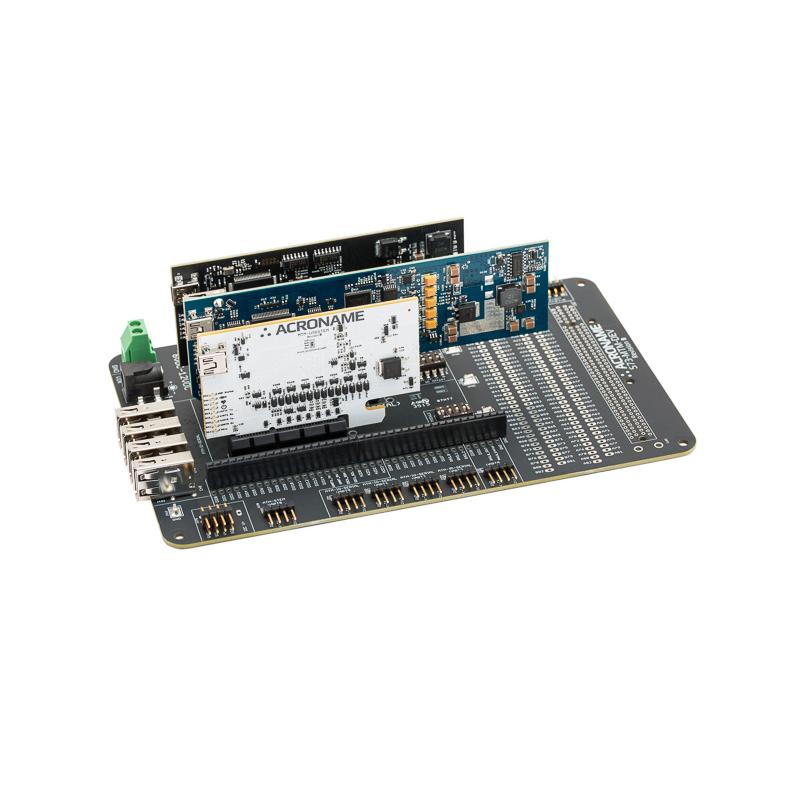 Get everything you need to evaluate MTM and develop your next functional test system with Acroname's MTM Evaluation Kit. The MTM Evaluation Kit includes: one MTM Development Board, one MTM USBStem Module, one MTM 1 Channel Power Module, one MTM IO Serial Module, one AC/DC 12V/5A power supply and one USB A to mini-B cable.