Products
Ethernet (TCP/IP) and USB Relays
Check out our catalog of ethernet and USB relays, digital switching devices, and precision manufactured relay cases.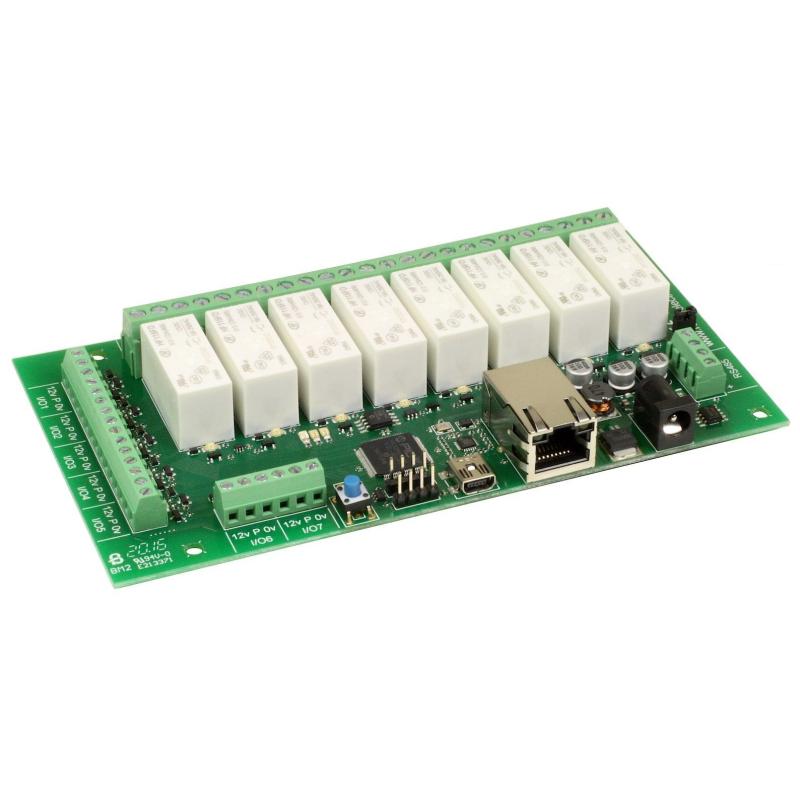 The dS378 is an Ethernet connected relay module featuring 8 channels of 16Amp 250Vac relays. Each relay has both normally open (NO) and normally closed (NC) as well as the common available on three terminals. Create Peer to Peer control in just a few clicks with a powerful dScript programming language. 

Case for Devantech dS378 Ethernet relay board. Includes mounting holes for fixing to a wall or back panel. This precision snap together case includes screws for mounting the dS378 module.
Supplied as a case only, the dS378 module should be ordered separately.