Products
LiDAR and ToF Sensors for Drones, Robotics, and Automation
See Acroname's full selection of LiDAR sensors and rangefinders. We offer rangefinders from LightWare, Hokuyo, OmniPreSense, and TeraRanger. All orders over $100 ship free.
The Beneake CE30D is a solid-state LiDAR with a large field-of-vision. Compared with single-line scanning LiDAR that only detect in a horizontal plane, the CE30-D can detect lower obstacles. No rotating compartments means reliable long-term work and a wider vertical detecting range.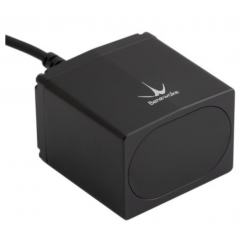 The TF03-180 is an industrial-grade light detection and range-distance sensor with a maximum detection range of 180m. 

It includes compensation algorithms for outdoor glare and other interference, so it works normally under strong light environments and rain, fog and snow conditions within -25°C to +60°C temperature ranges.