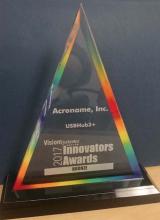 It's great when customers find your products useful. It's fantastic and humbling when your product is recognized by the industry as innovative.

Vision Systems Design Magazine's Innovator's Award program recognizes innovative technologies, products and systems in the vision and image processing industry. USBHub3+ was recognized this year from hundreds of submissions for product innovation in 2017.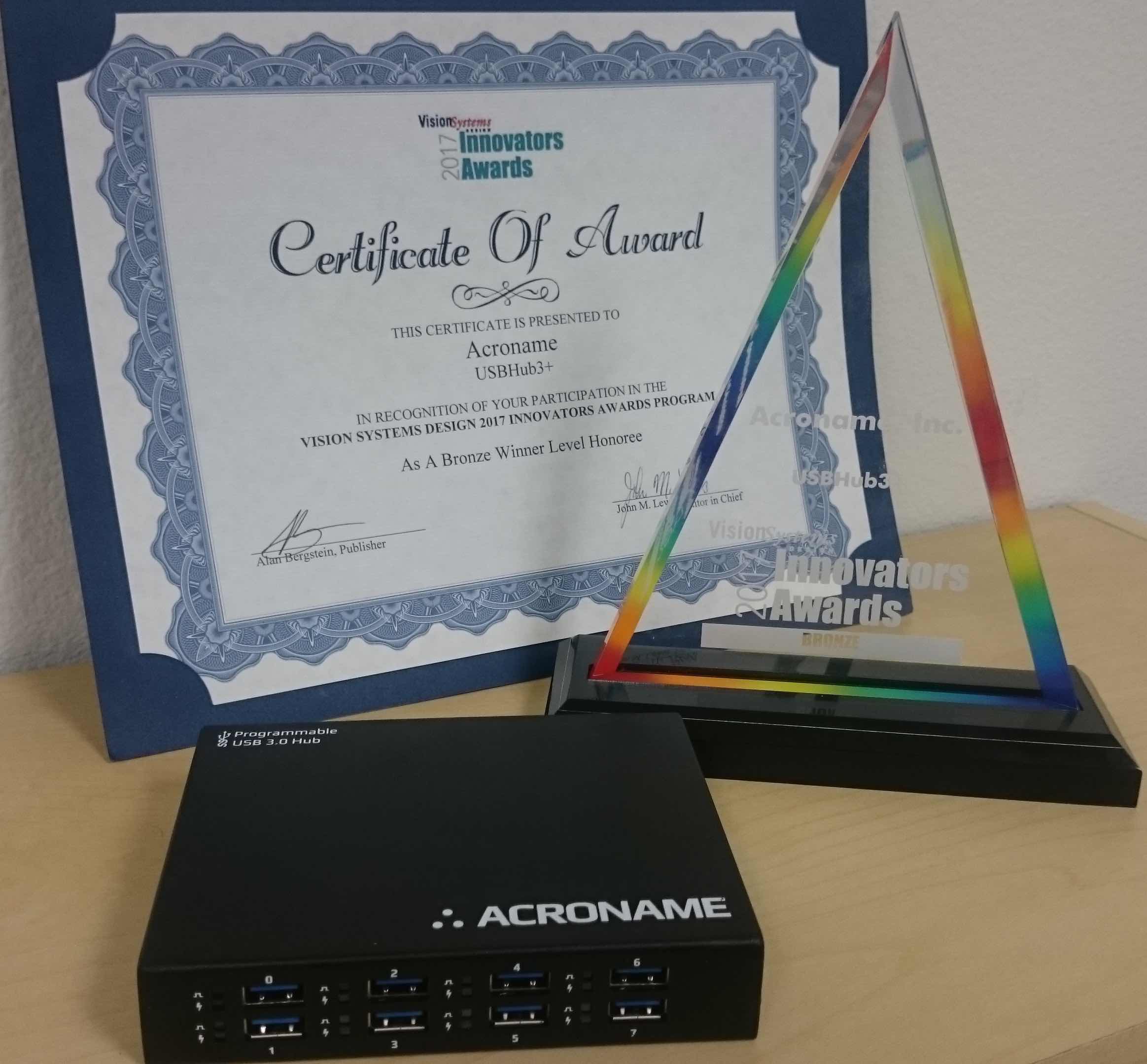 Acroname's press release details:
http://www.businesswire.com/news/home/20170516005042/en/Acroname-Honored-Vision-Systems-Design-2017-Innovators
More details on Vision Systems Design's 2017 Innovators Awards:
https://www.vision-systems.com/factory/article/16750510/2017-innovators-awards-bronzelevel-honorees
We have been pretty excited about what USBHub3+ has been able to do for the industry and clearly the industry has responded. And we're not stopping here. Stay tuned for more innovation from our team! And please do let us know what we can do to make Acroname programmable USB products even more useful to you. We're listening!
Thanks Vision Systems Design!!

--Team Acroname