Industrial
Programmable
USB Hubs And Switches
Trusted by Top OEMS and CMS
around the world for manufacturing and product testing
BUY NOW
Programmable Industrial Usb 2.0 Hub (4 Ports)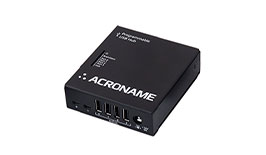 Programmable software controlled USB hub with 2 host connections. Switch and control data, power and current limits separately.
$325.00
Programmable Industrial Usb 3.0 Hub (8 Ports)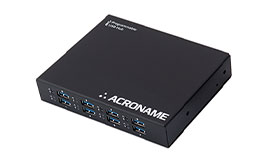 Programmable software controlled, industrial USB hub with 8 fast-charging (4A) ports, 2 host connections, and a dedicated port for control and monitoring, Control USB Hi-Speed...
$475.00
Programmable Industrial Usb Type-C 4-Port Switch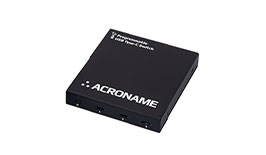 Software-controlled, bidirectional 4-port USB-C port selector switch. Supports USB 3.1 Gen 2 data rates up to 10Gbps. Automatis switching, hot-plug and type-C connector flips. Monitor
$650.00
High-Quality, Robust and Controllable.
Acroname hubs are ready for your test environment. Designed for unparalleled ESD performance and power handling capability, you can trust Acroname hubs to stay up and running in your tester. Best of all, we have added software control - so you can both enumerate USB devices in the order you need and monitor your hub through a simple AP
Unique Features of our USB Hubs:
- Monitoring and control via software.
- Turn ports on/off to control device enumeration order.
- Separately enable power and/or data on each port.
- Monitor power power on each port.
- ESD tolerant to 30kV (IEC 61000-4-2) - Reverse and over-voltage supply tolerant.
- Short-circuit and reverse-current tolerant on downstream ports.
- USB-C connector Flip (USB-C-Switch only)
- Uniquely serialized for large scale deployments.
- Extended warranties available.
- NIST-traceable calibration available.
Programmable USB Hub Benefits & Uses

Mobile Device and Tablet Testing
Validation and production testing of power-hungry mobile devices is demanding on USB hubs. Most consumer grade hubs can brown out, reset or just fail when power demands become too great. Acroname hubs are designed to deliver and accurately monitor the power you need in your test environment. Best of all, you can enable any port via software to ensure that you are communicating with only the DUT(s) you want, when you want.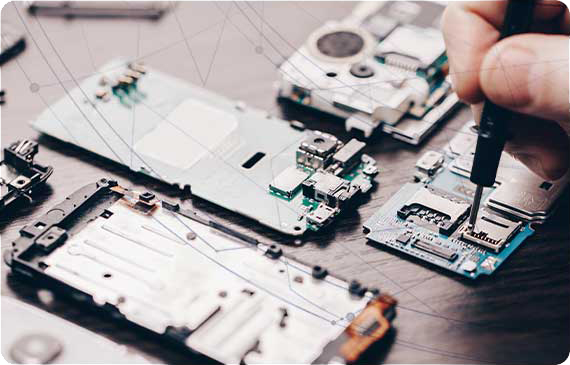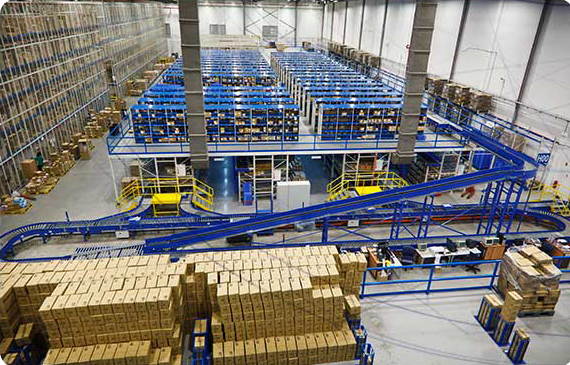 Production and Manufacturing Test
Acroname's Programmable USB Hubs have the robustness and reliability that is essential for production-level testing. Acroname's USBHub2x4 has over 20 years of experience designing and supplying robust electronics for challenging environments. These USB hubs are made with the most high-quality components and designs that focus on industrial robustness. Other USB hubs may be more inexpensive, but with Acroname, you'll be able to rely on this robust design that will stand up to any of your testing and production needs. Check out our blog about the industrial design of our programmable USB hubs compared to other USB hubs on the market to learn more.
We designed Acroname hubs with world-class hardware that you can trust to keep running. We understand the rigors of production testing and the reliability demanded by manufacturing teams. High power drive requirements? Short circuited DUT? Reversed power supplies? No problem. Even ESD certification labs can't break these hubs.

Battery Conditioning
Acroname hubs accurately monitor voltage and current on each port, so you know exactly how much energy is used to charge your device or battery. Once your device is charged to your specifications, you can disable power on that port to ensure that the device does not get too much energy or overcharge.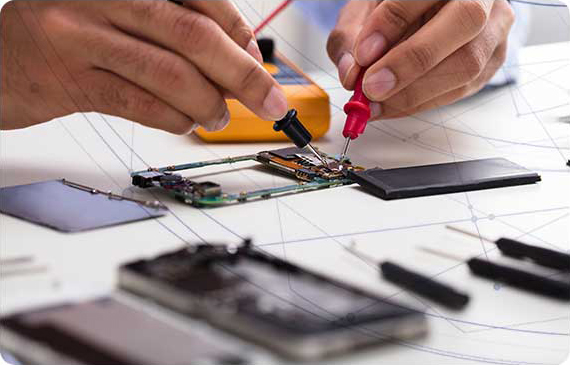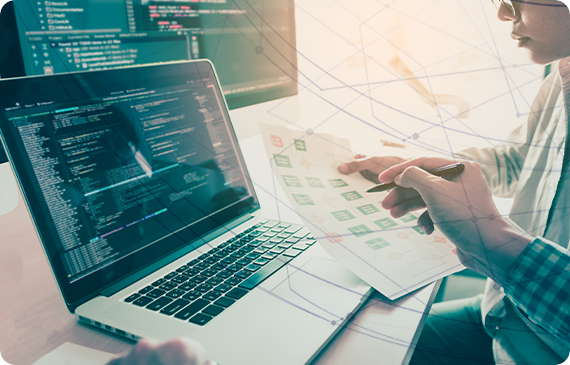 Software-Control
The programmable USB hubs from Acroname uses software that is cross-platform so you have no problem using them with Mac, Windows, and Linux.
Take control of the order in which your devices enumerate. Acroname provides software control with a simple, elegant API to monitor and manage your hub exactly the way you want to. Even with industrial hubs, USB devices enumerate in the order that the OS and the hub decides. Using Acroname hubs, you can enable ports in exactly the sequence you choose, so you can ensure COM ports are always restored in the correct order.

System Backup and Cold-Spares
With Acroname USB Hub 3+, you can minimize the risks involved with backing up your system. Using a manual backup process makes human error more relevant, as it is easy to miss a day, lose a drive, or cause damage. With an Acroname Programmable USB Hub, seven backup drives are used together to create seven different daily backups — one for each day of the week. For extra protection, you have the option to safely disconnect the drives, use a batch file for the command, or set up two hubs for extra backup. Read our blog to learn more about how our USB Hubs can do your system backup for you.
With Acroname hubs, you can secure your backups from corruption by taking them truly off-line - without having to physically unplug a backup drive. For a weekly backup set, attach seven disk drives and enable one disk each day. The others will remain invisible to the host machine, so they cannot be written or corrupted. Read our blog to learn more about how Acroname hubs can help you secure your backup regimen.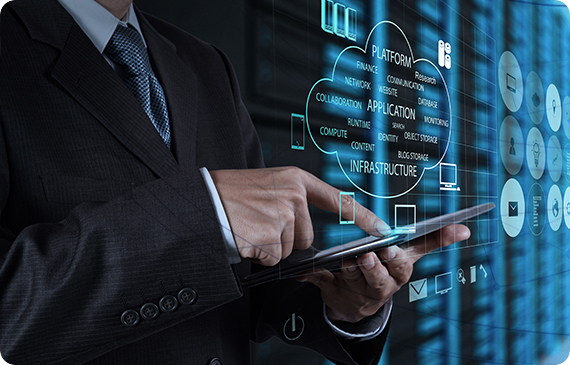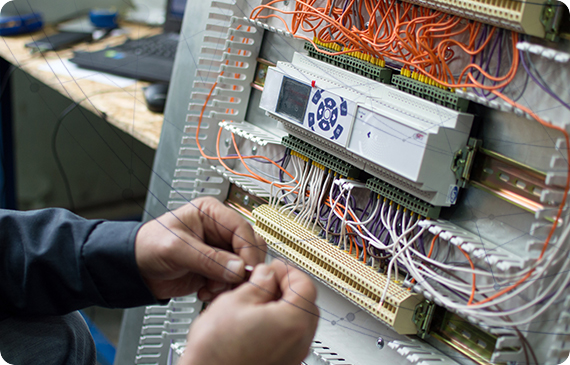 Harsh Industrial Environments
Not all hubs are created equal. Many industrial USB hubs are simply consumer-grade hubs which are repackaged to metal enclosures. Our engineers designed Acroname hubs from the ground up with careful attention to the types of issues that cause hubs to fail, including ESD strikes. Come see how Acroname hubs exceed the toughest ESD standards in the industry and some of the industry leading tools we used to do it.

TO LEARN MORE ABOUT OUR BRAINSTEAM TECHNOLOGY ECOSYSTEM