Products
Programmable Industrial USB Hubs and Multiplexers
Acroname's unique line of programmable USB products help automated tedious USB port handling and monitoring tasks. Simplify and automate USB testing in manufacturing test, validation, regression or stress testing of your USB products.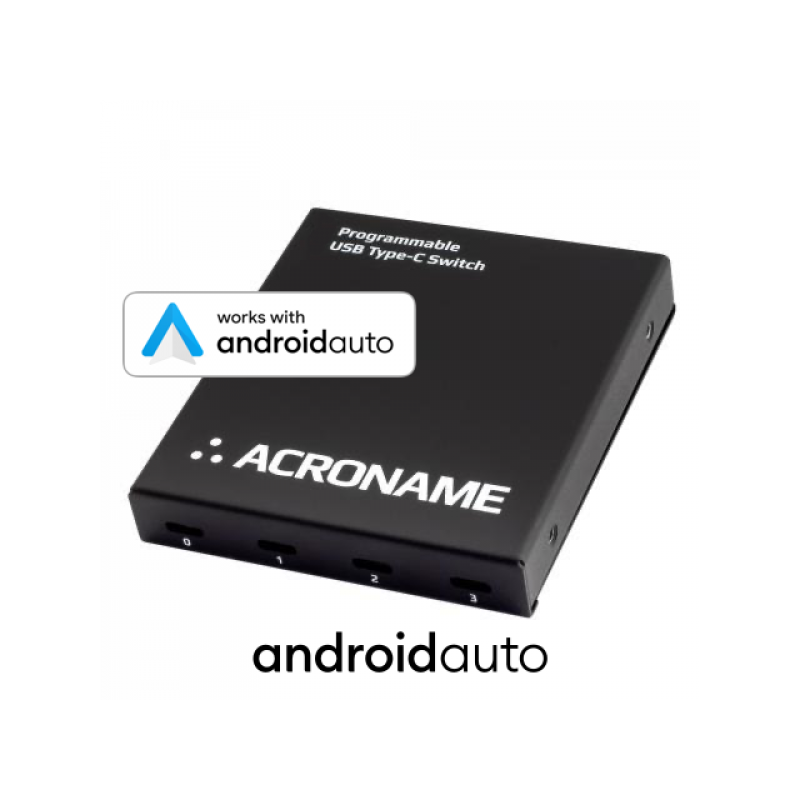 Everything needed to setup the connections required for the Android Auto connectivity validation and certification test. Combined with software from Google, this package has all the hardware needed to get started with Android Auto testing: the redriver model USB-C-Switch, four (4) 1.5ft USB-C to C e-marked cables, and one 1.5ft USB-C to A cable.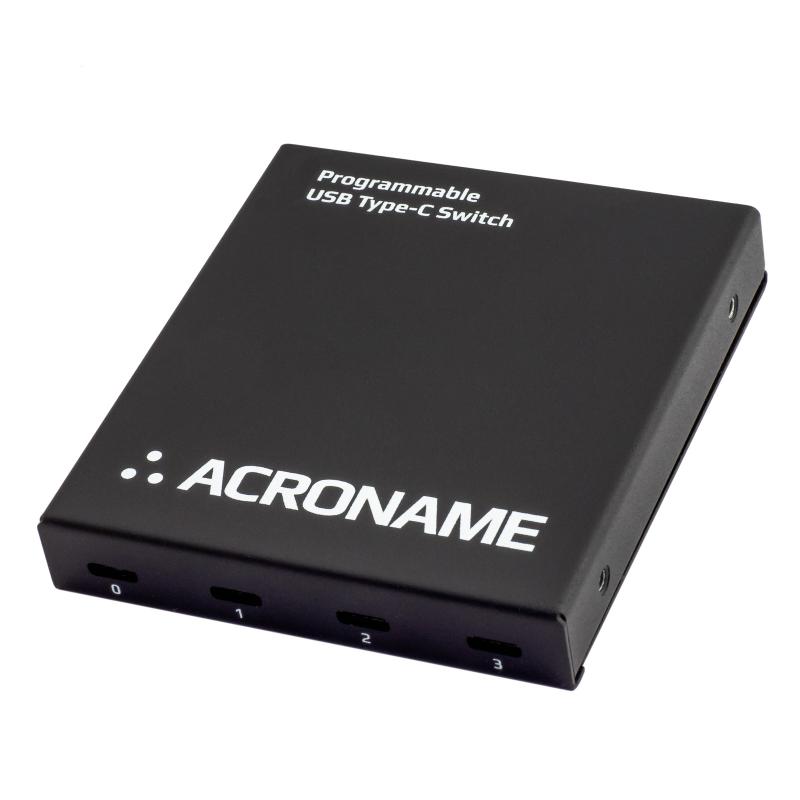 Automate port switching, hot-plug & type-C connector flips. Monitor Vbus & Vconn voltage & current.