Products
Featured Acroname Products
Check out our featured products include sensors, rangefinders, and USB hubs.
The Beneake CE30D is a solid-state LiDAR with a large field-of-vision. Compared with single-line scanning LiDAR that only detect in a horizontal plane, the CE30-D can detect lower obstacles. No rotating compartments means reliable long-term work and a wider vertical detecting range.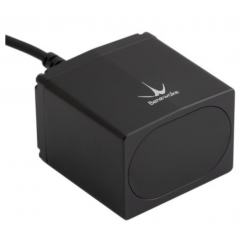 The TF03-180 is an industrial-grade light detection and range-distance sensor with a maximum detection range of 180m. 

It includes compensation algorithms for outdoor glare and other interference, so it works normally under strong light environments and rain, fog and snow conditions within -25°C to +60°C temperature ranges.