Products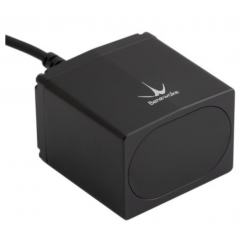 The TF03-180 is an industrial-grade light detection and range-distance sensor with a maximum detection range of 180m. 

It includes compensation algorithms for outdoor glare and other interference, so it works normally under strong light environments and rain, fog and snow conditions within -25°C to +60°C temperature ranges. 

TFmini Plus, based on TFmini, is a single-point short-range LiDAR sensor. Inherited characters of low cost, small size and low power consumption from TFmini, TFmini Plus has greatly improved its performance — increasing the measurement frequency, reducing blind zone, improving accuracy and stability.